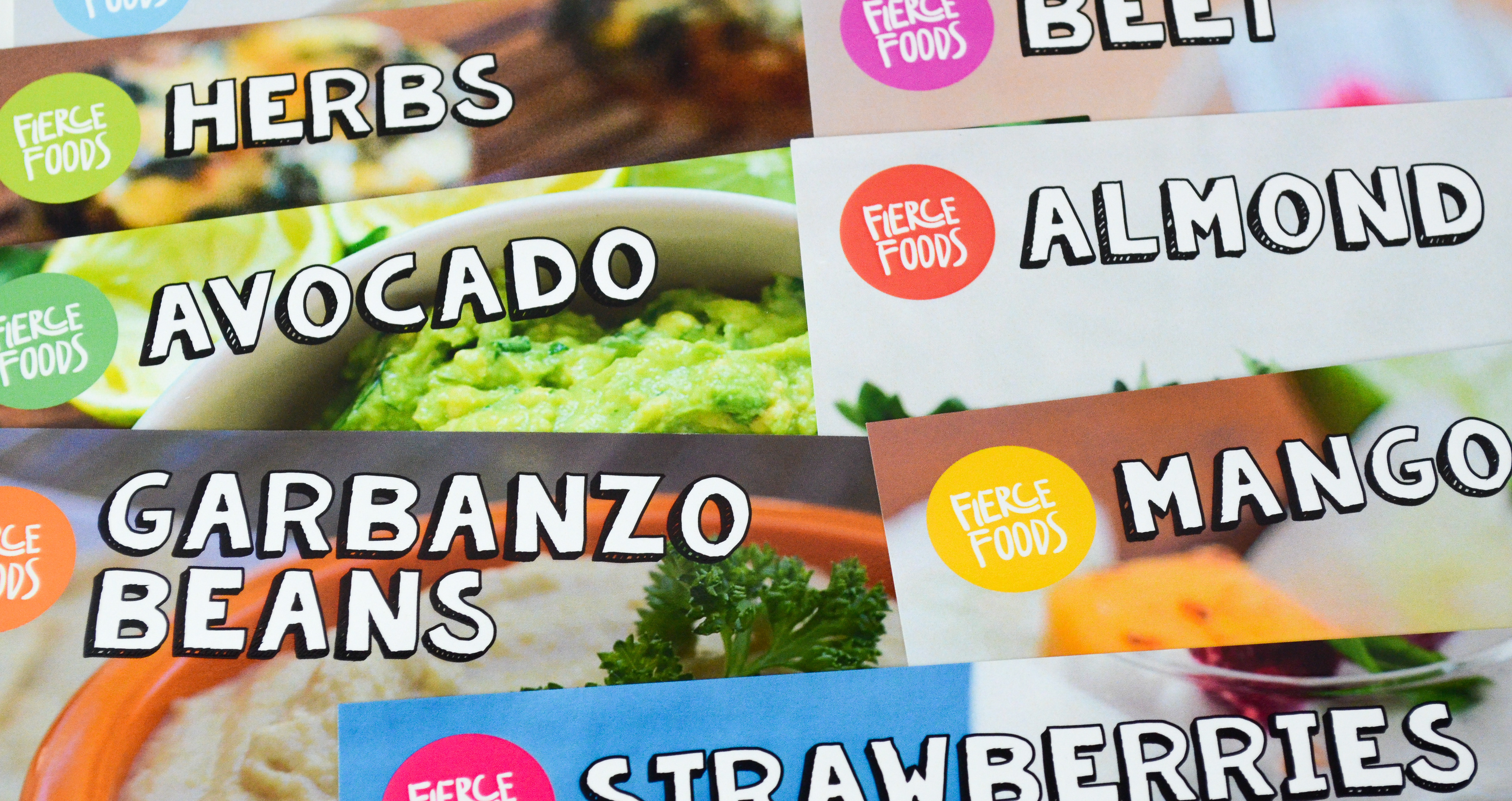 Fierce Food Academy Recipe Book and Cards 
A collaborative group project for the Fall 2017 Community Partnership class. Members of the class are Margaret Bent, Chelsea Bretal, Renee Carraggi, Courtney Cheseborough, Juliana Giokas, Soumya Jain, Victoria Modesto, Jillian Pacheco, Jackson Reeves-Henning, and Professor Lisa Rosowsky.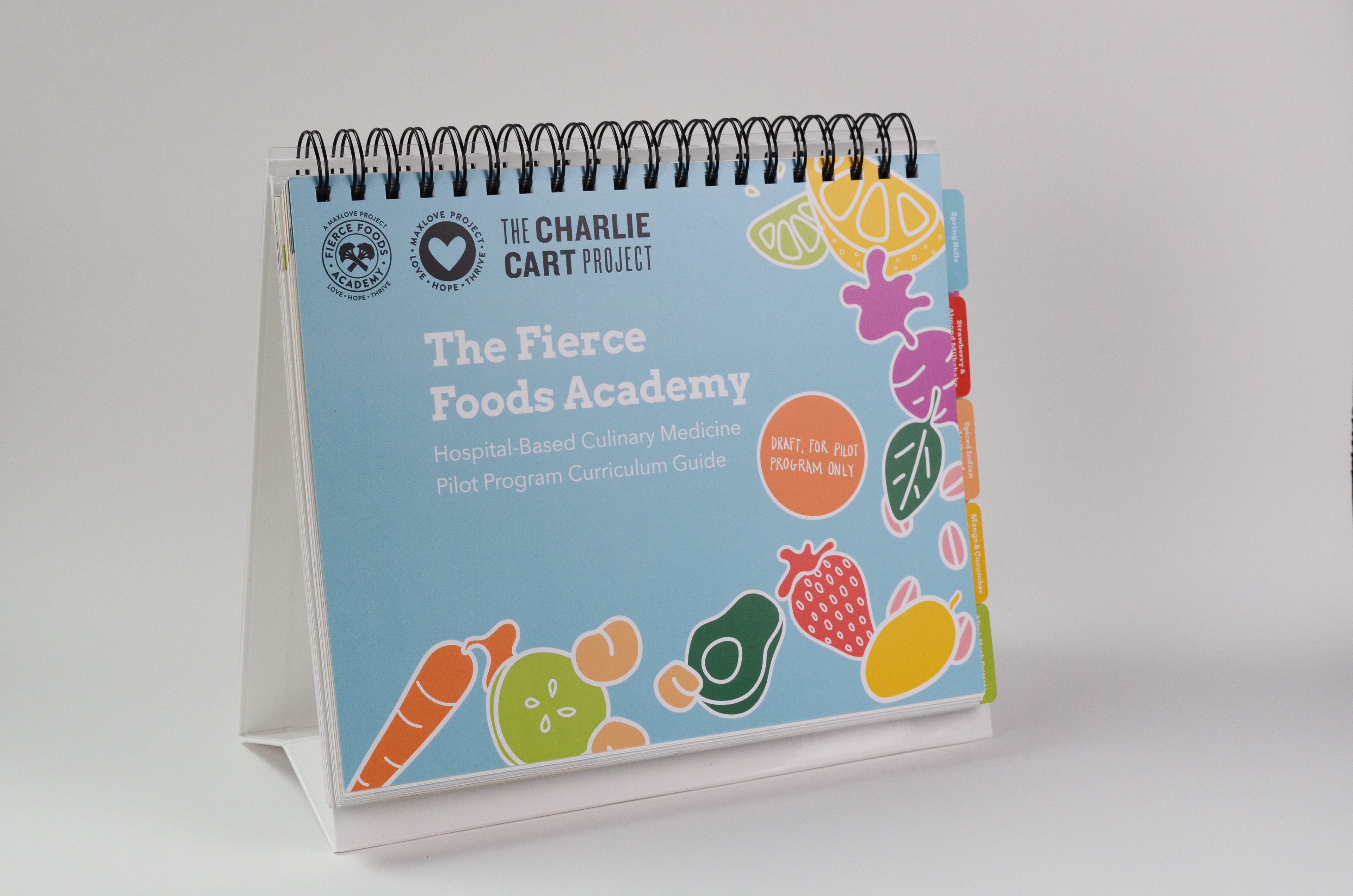 This Recipe book was created for The Charlie Cart Project, Childers Hospital of Orange County, the MaxLove Project, and the Dwayne & Cynthia Willett Children's Hospital of Savannah to lead programs in hospitals for children to young adults on health eating. The program is structured with a recipe, activity, and recipe card for the participants to take home.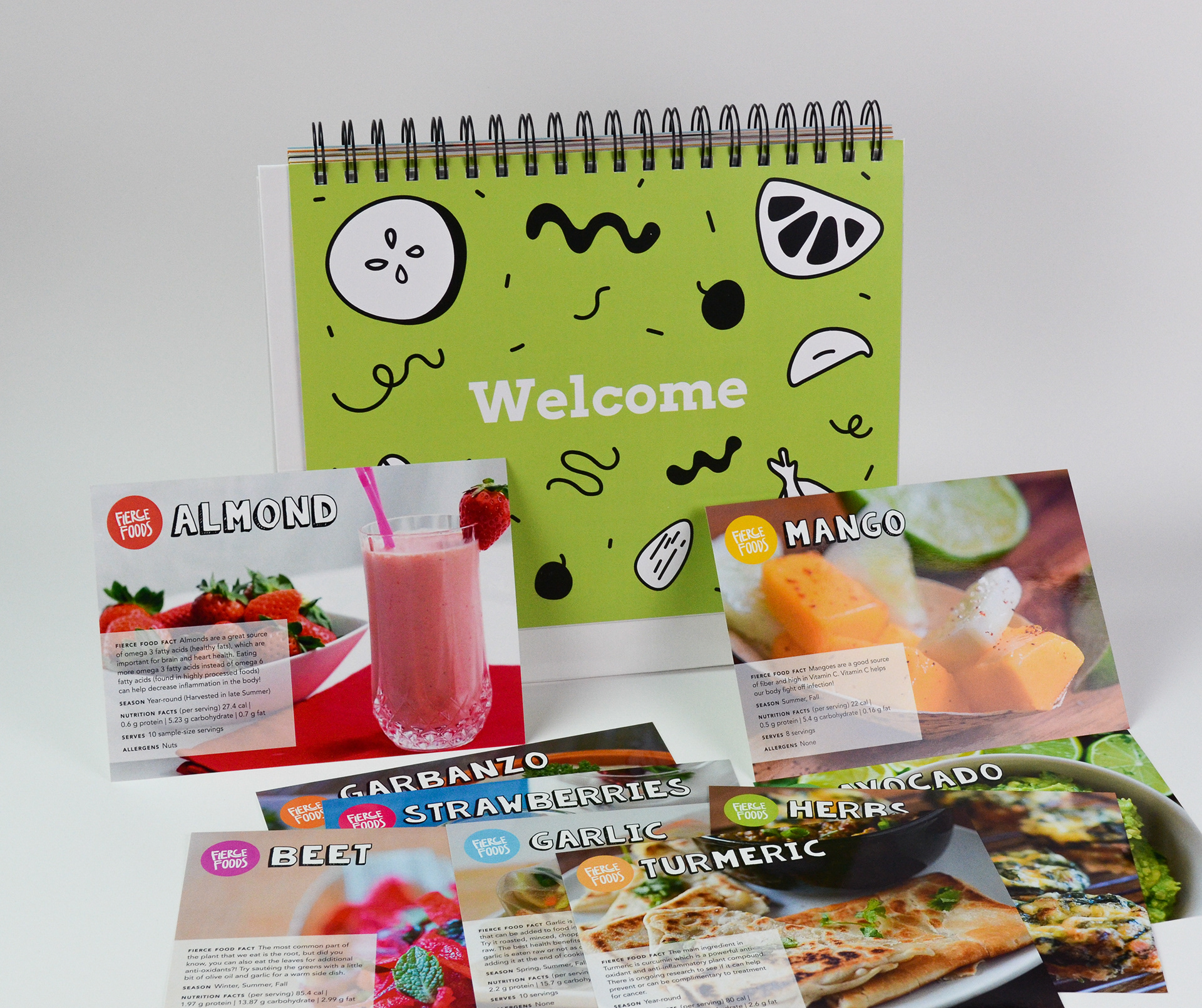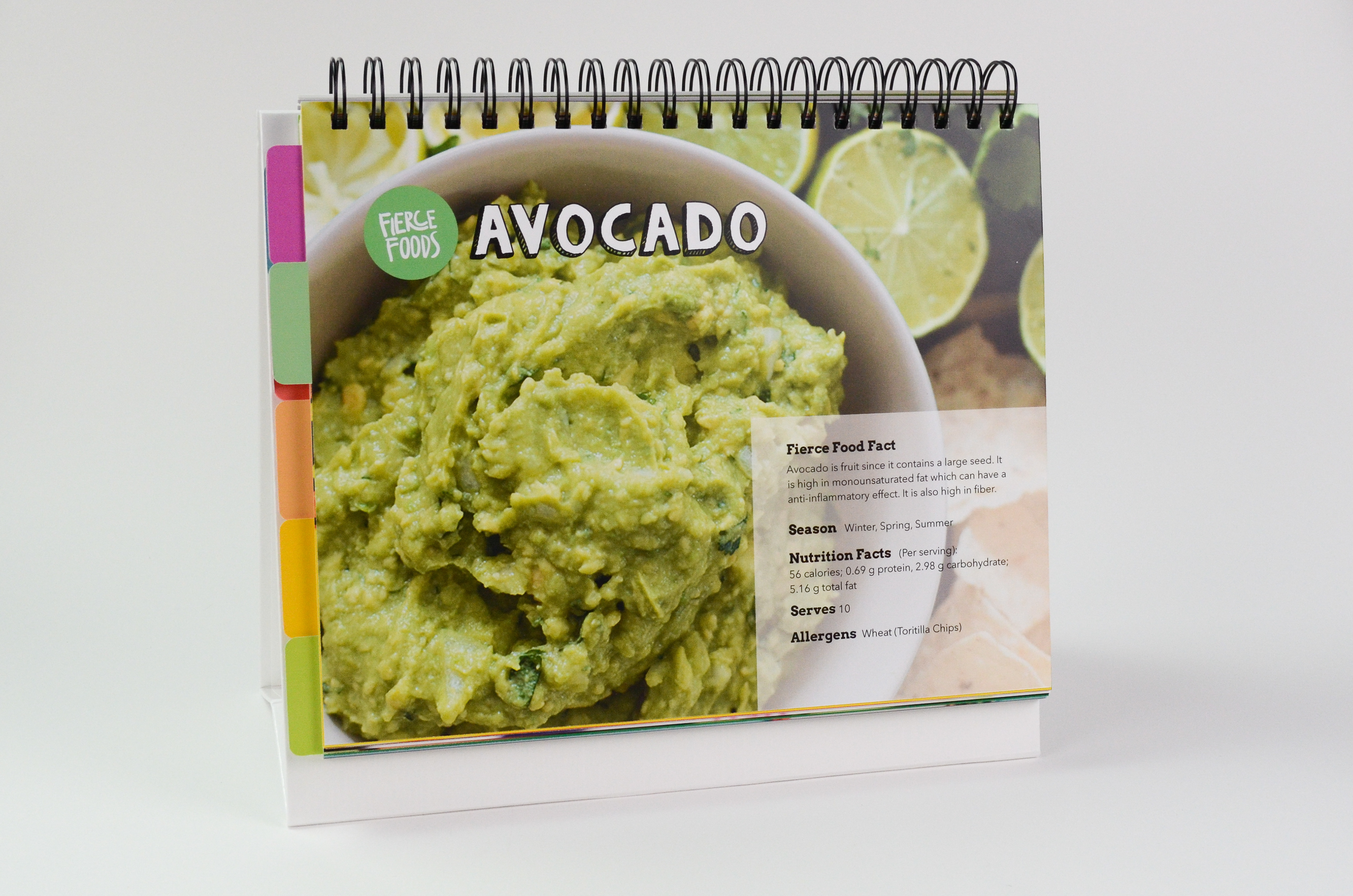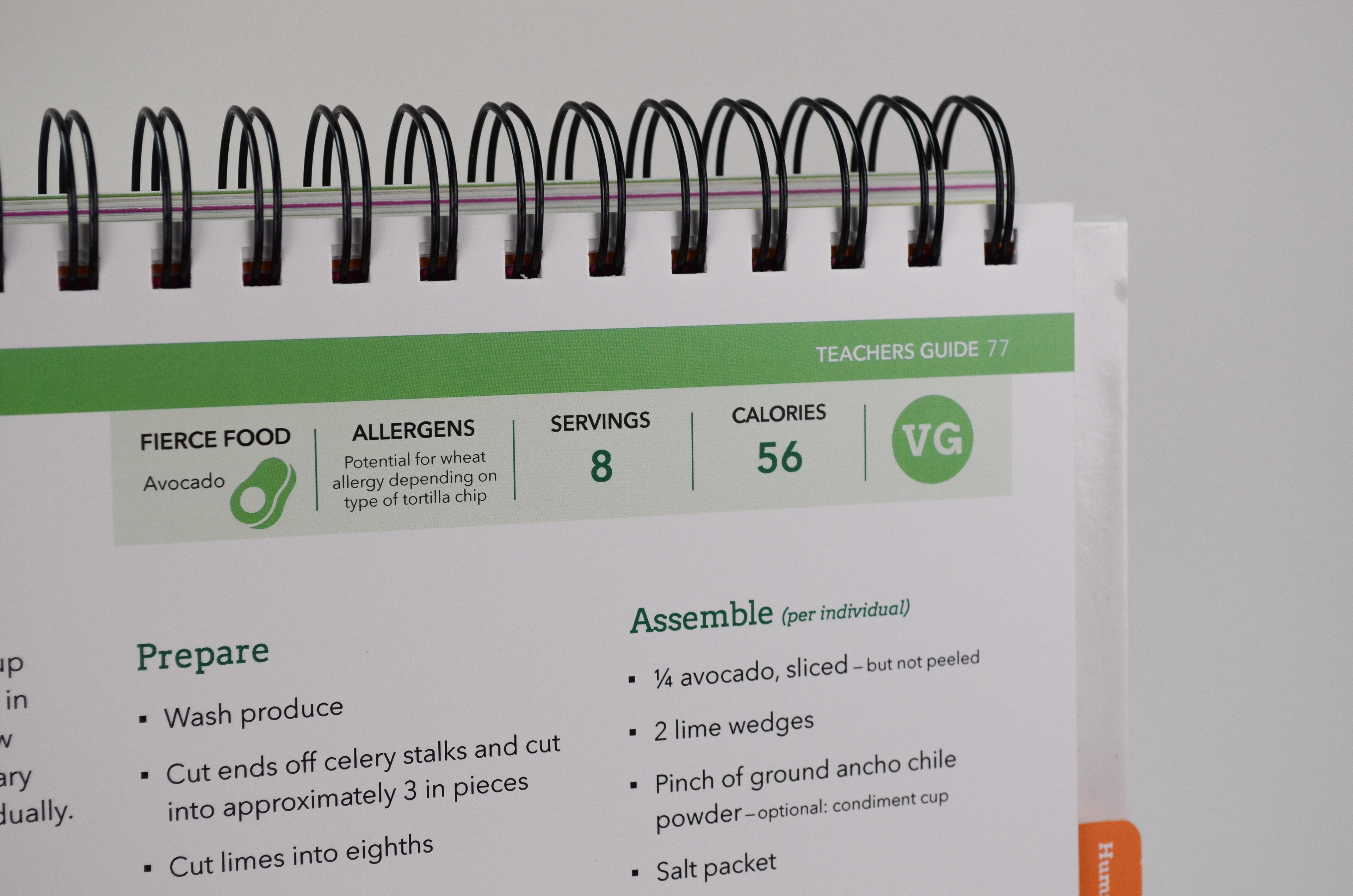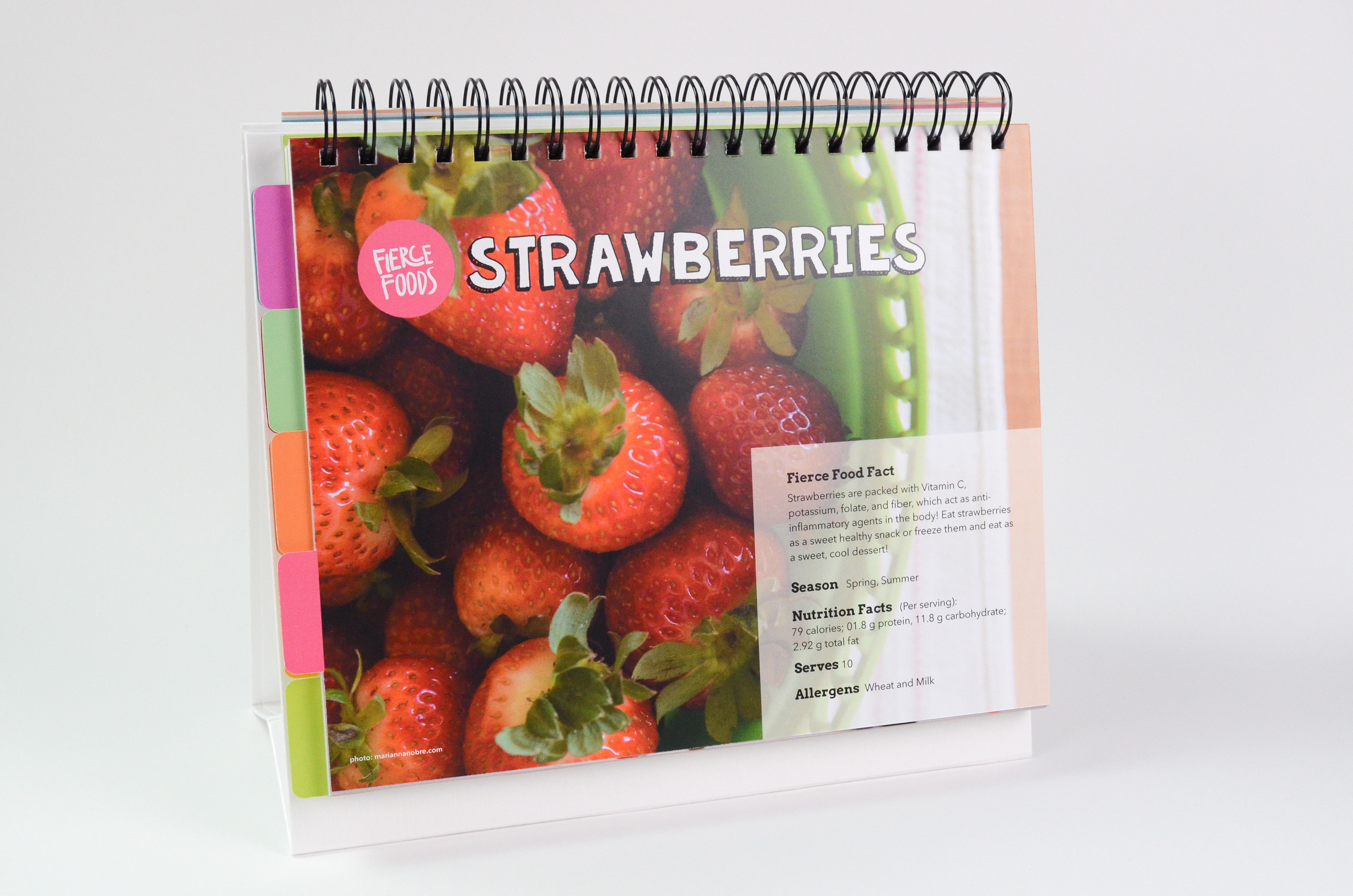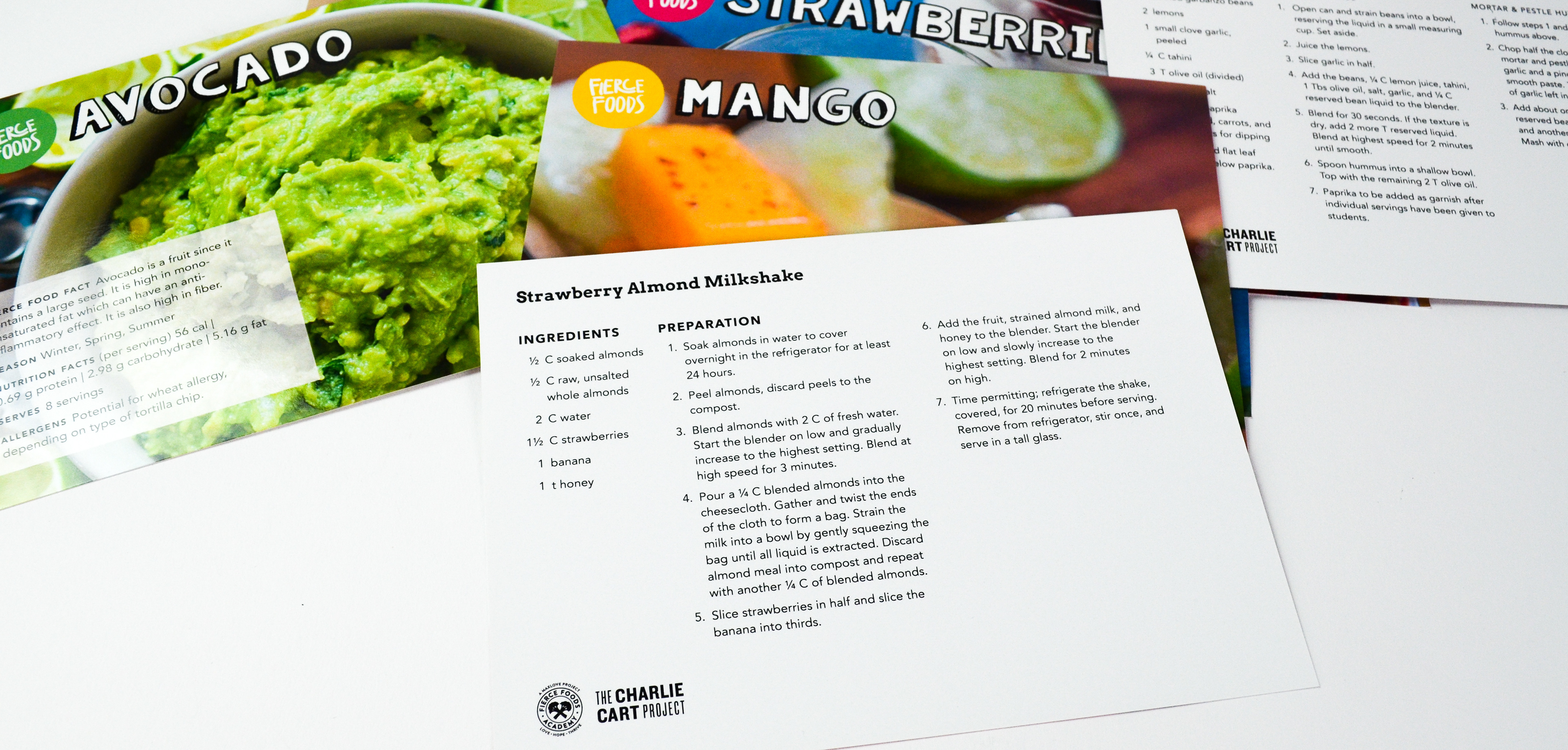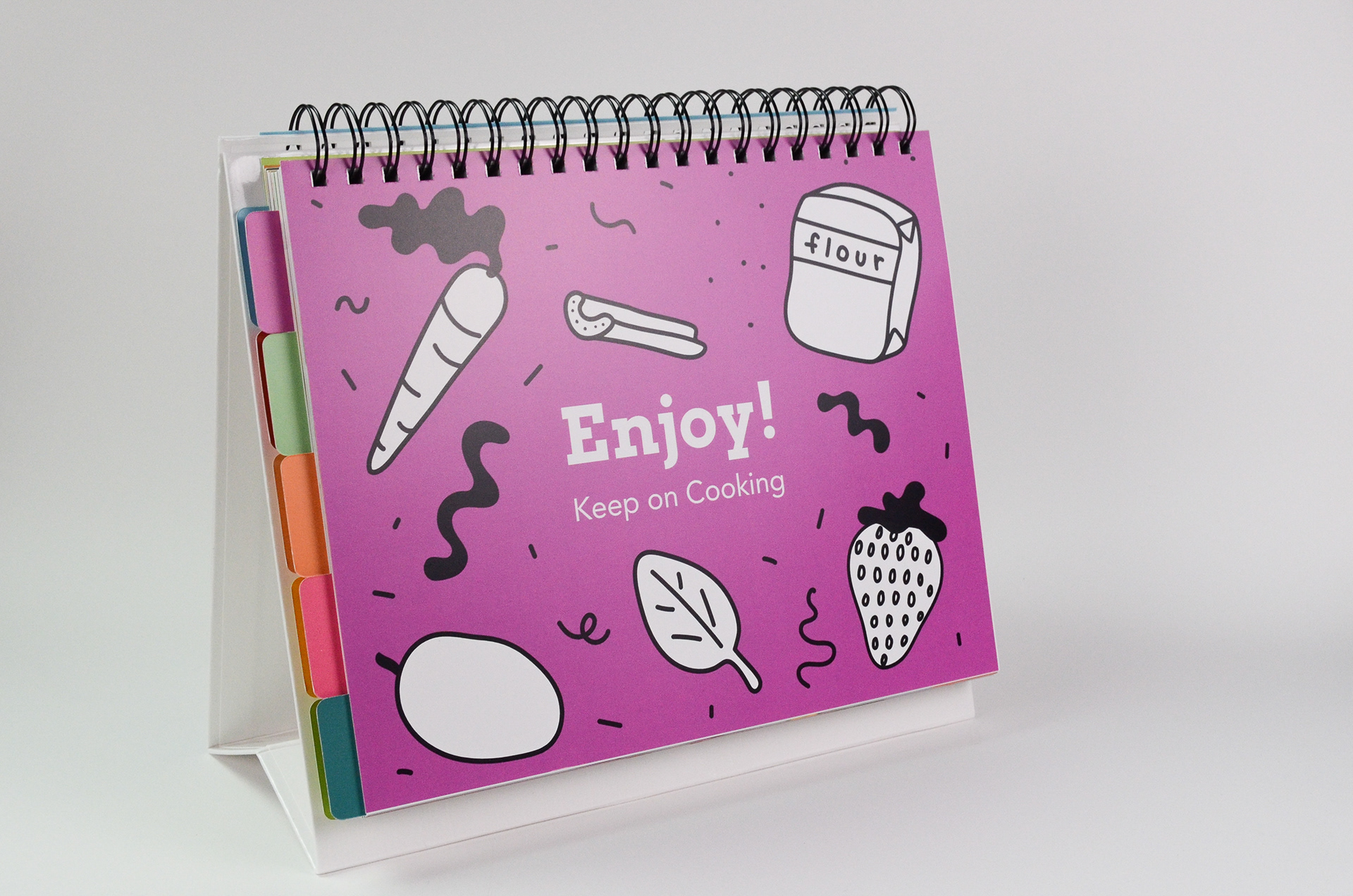 Illustrations by Chelsea Bretal
Hand-lettering by Soumya Jain
Photographed by Jackson Reeves-Henning and Lisa Rosowsky
Activity Illustrations by Margaret Bent